Download MegaUpload without entering the captcha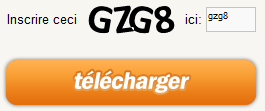 Because MegaUpload does not host files that hackers and you can store fully open-source software (sisi), you know it's not very easy to download a file quickly.
It must first enter the captcha (security code), then wait 45 seconds to click on "Download regular" (which in passing is really badly translated). Unless you have a premium account which overcomes some of these disadvantages.
Here is how to benefit from its two benefits reserved only for premium accounts without any account MU.
The trick works on GreaseMonkey.
   1. Install the GreaseMonkey extension: Firefox, Internet Explorer, for Opera
      GM seems consistent with Epiphany, SeaMonkey, Flock and Songbird. A Google search will surely help you install it if you do not like Firefox, IE and Opera ...
   2. Restart your browser to take into account the extension
   3. Install the script auto-fill Megaupload captcha, example for Firefox by clicking on "Install":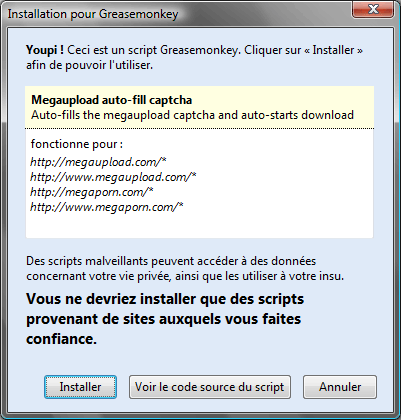 http://www.megaupload.com/?d=NW1H0V47

.